About me!
I'm Milly, I'm a Welsh Artist, Photographer and Craft maker based in the beautiful Aeron Valley in Ceredigion, Mid Wales where I live with my menagerie of animals, including horses, cats a dog and two hens.

I make unique gifts for absolutely any occasion, all made from locally sourced, up-cycled and recycled materials. I have a small paint spattered, music filled work space at home where all the creation happens. My work is varied and unusual, all designed and made by me.

To see my work please use the navigation menu at the top of the page to have a look through my range of creatures, creations and art works. All items are unique and have a character all of their own.

I take commissions for all my art work and felt creations. Photo's of past commissions can be seen on the Commission works page to get an idea of the variety of things I've been asked to make. Let your imagination go wild, or give me a few ideas and I'll see what I can come up with for you, I am more than happy to communicate in Welsh and can personalise your item to any colour or finish you require.

I'm on Facebook, so you can keep in touch with all my latest projects over there, and can also be found on Pinterest. I will be opening an online store via this page soon as well as an Etsy shop, until then if you'd like to purchase any MillyanaTrees goodies, keep an eye out on my Craft Fairs page for any upcoming events, or send me a request via this website. I will have various items in stock but most will be made to order on request, this way the item can be tailored to your own personal preferences.

I take my own photographs of all my products and have a profile on Redbubble for my photography, where you can buy prints of my work in a variety of forms. I have a varied portfolio, my favourite medium being macro photography.

Please click on the buttons below to be redirected to the various sites and pages and follow the links on the navigation menu above where you'll find drop down pages of all my creations and art works. Hope you like what you see, and I look forward to hearing from you!

Milly x

---
Powered by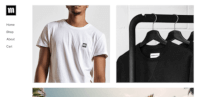 Create your own unique website with customizable templates.